Gerlinde Bedö is Director of Business Development at Coriant. She specialises in optical transport markets and technologies, with a focus on National Research and Educational Networks (NREN) and research communities. She also has experience of copper and fibre based broadband access.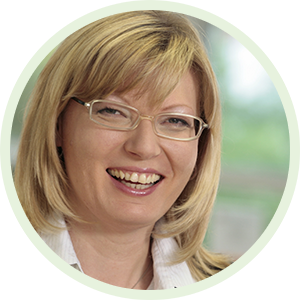 1. Ms Bedö, you work at Coriant. Could you present the company in a few words?
Coriant, a global supplier of dynamic metro-to-core transport solutions, emerged from Nokia Siemens Networks' Optical Networks business unit a year ago andmerged with Sycamore Networks Solutions, Inc. in August 2013. The company recently integrated Tellabs' SDN-enabled packet optical and edge router products – creating a market-leading, end-to-end solutions portfolio.
With 3 500 employees worldwide, R&D centres in Germany, Portugal, China and the U.S., the company is a leading supplier of future-proof optical transport, packet-optical switching and aggregation, and software-defined service control and management solutions to Tier 1 service providers worldwide. Our markets include mobile and fixed line service providers, large enterprises, electric utilities, government agencies, submarine network operators, and content providers – in total more than 500 customers worldwide across six continents and in more than 100 countries.

2. How do big data link radio astronomy with industry?
Big Data, including "Big Radio Astronomy Data", has the capacity to shape whole industry sectors. Transporting Big Data requires new modulation formats, new technologies, solutions and products – or faster development of new products – from which the core telecommunication core business can also benefit. Additional large scale deployments from radio astronomy increase the volumes and thus reduce the price, making these technologies more affordable.
The fibre connecting the dishes of SKA and the African VLBI Network, and then linking them to the outside world, is spread across the whole of South Africa and the African continent. Once deployed, it can carry, together with the radio astronomy data traffic, commercial data traffic, which supports local government broadband development targets. Fibre deployment is a major part of the overall costs for building a country-wide broadband network. Reducing this portion has a positive impact on the realisation and availability of national broadband networks.
Scientists in Europe and around the world have to connect to radio astronomy sites. In Africa the existing submarine cables linking Africa with Europe (WACS, ACE) build the gateway from the science venue to the European science community. In order to carry the science traffic, the capacity of these cables needs to be upgraded, thus increasing connectivity between Europe and Africa.
Radio astronomy Big Data projects have the ability to open up new cooperation areas between industry and academia/research institutes with joint partnership programmes, and knowledge and staff exchange between science and industry, and between Europe and Africa. The National Research and Education Networks (NRENs) will be empowered by the data boost, as they have the mandate to provide dedicated services for the research community. So Big Data will strengthen local and global interdisciplinary research communities.
3. How does the company intend to share knowledge and experience with the research sector? What kind of collaborations could be established with researchers?
All the research projects we have participated in and are participating in now involve consortia of several partners across the whole of Europe, including academia, operators, vendors and standardisation entities. Knowledge exchange happens within these projects on a daily basis.
Currently, eight PhD students are working in the advanced technology transmission R&D lab in Munich – from the Technical University Eindhoven, Technical University in Munich, University Kiel, University Dortmund, Heinrich-Hertz-Institute. We also collaborate with the Instituto de Telecomunicacoes in Lisbon, Portugal.
Researchers – PhD students, post doctorates and experienced researchers are sometimes delegated to our R&D labs in Munich, Lisbon or another RD site and actively contribute to our research work.
We recently submitted a Marie Curie RISE proposal including European and South African universities in research entities – where we plan to delegate experts to the research entities, but also host experienced researchers in our R&D lab in Munich.
4. What would you say to Marie Curie Alumni wishing to collaborate with Coriant in the field of big data?
Coriant is the Big Data transmission expert – and we would be delighted to start new collaborations.