Matevz Cerv (Slovenia), Agni Faviola Mika Gavriilidou (Greece), Wookjin Lee (South Korea) and Nicole Stichling (Germany) have all worked or are currently working in Switzerland for their Marie Curie project. All have been struck by the country's high level of research, but highlight the changes generated by the February 2014 referendum against mass immigration.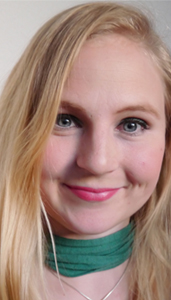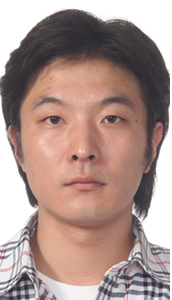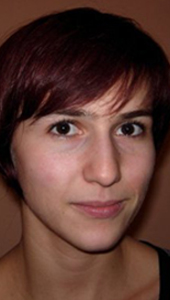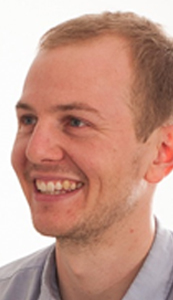 Switzerland, a country on top of leading universities in research and innovation
Graviilidou benefited from an Initial Training Networks (ITN – under the Seventh Framework Programme) to study chemistry – in particular noncovalent interactions with electrospray ionization mass spectrometry. She chose to work at ETH Zürich because it is one of the leading universities in this field. "The group I've joined in Switzerland (Empa) is the best, leading research group in my topic," echoes Wookjin Lee, who worked in the field of engineering on thermomechanical characterisation and the modelling of novel Fe-based shape memory alloys. This was also due to a co-funding Action, in Zürich. According to Stichling, the main advantage of Switzerland is that the country spends 3% of its Growth Domestic Product (GDP) on research and innovation, which is shown in infrastructures, facilities, laboratories and technologies.
A high standard of living
Having benefited from an ITN, Cerv is currently working on scientific design, construction, manufacturing, testing and commissioning of advanced instruments for very high radiation environments at the European Nuclear Research Centre (CERN) in Geneva. He highlights how the country is one of the most expensive in Europe, stressing particularly the "customs duties for shipping to Switzerland". Stichling was awarded an ITN and is working on a project that deals with how immune cells are infected with Adenoviruses – a non-enveloped DNA virus known to cause usually mild gastrointestinal, respiratory or ocular symptoms, which can be fatal in the young and elderly. She is based at the Institute of Molecular Life Science at the University of Zurich. The standard of living is high in Switzerland, says Stiching, adding, "there are a lot fewer holidays and vacation days than anywhere else in Europe. Also the 42 hour week is implemented, which means more work for which the remuneration is slightly better".
Quality of life
Switzerland appears to be a competitive and innovative country, where much care is taken to protect the renowned landscape. Stichling appreciated the balance between work and leisure: "What I like in Switzerland is the proximity to nature and outdoor sports." Happy memories of Switzerland involve nature for Cerv, who says his most memorable moment was "the morning view from a mountain, with white slopes waiting for your skis to carve the first tracks in the snow". For Wookjin Lee, a laboratory summer excursion was one of the most memorable experiences in Switzerland.
Four official languages
Four official languages are spoken in Switzerland (French, German, Italian and Romansh), divided among the country's different regions. Stichling appreciates this diversity: "I like Switzerland for its multilingual people." Even though English remains the language of research, it seems to be important for our Fellows to communicate in the language of the region where they work, as Gavriilidou emphasises "The only drawback I can think of is that I do not speak the native language (German), but I am working on that."
How to obtain a residency permit in Switzerland
As an EU citizen, Stichling recognises that moving in Switzerland was quite easy because "the work contract basically opens the door to register for residency, find housing and obtain a bank account". Concerning residency, EU-17 and EU-8 citizens are entitled to B-permits that last 5 years. For any other country, the permit has to be renewed every year. Nevertheless, Stichling muses, "This feels like a lot of bureaucracy and it actually is, but it is very fast and effective, and the people behind the counter are understanding and help you as a client".
Documents, translations and recognition procedure
All of our four Fellows agree that applying in Switzerland was relatively easy, and was "nothing more than the usual application procedure" according to Gavriilidou. Each Fellow had to provide a CV, transcripts, diploma, recommendation letters with an official translation of a diploma and transcripts (if the university's official language was not English). Stichling points out that "references and formal requirements are very important to the Swiss. At the University of Zurich, every student registering for a PhD has to be part of a Graduate School. This application consists usually of a paper-based round and subsequently a selection by an admission committee as well as interviews." She adds that a degree obtained abroad has to go through a recognition procedure and that "If it is found to be non-equivalent to a Swiss degree, extra-credits are imposed on the applicant." Cerv considers himself lucky that CERN "handled most of the paperwork".
Finding accommodation in Switzerland: the most tedious issue
Finding a place to stay was not easy for our Fellows, who to high demand, high prices and low availability of apartments. According to Cerv, "many agencies require you to enclose salary payslips for the last three months, which makes it difficult to apply for an apartment before moving to Geneva". Stichling echoes this: "Coming from another country with often limited financial means and a high-priced, over-demanded housing market, means owners tend to be picky about their new inhabitants." Nevertheless, all the Fellows she knows succeeded in finding a nice and affordable place to live.
A supportive working environment connected to industry and societal needs
Our Fellows point out several advantages linked to research in Switzerland. Work is well organised according to Wookjin Lee: "I think Switzerland is one of the best countries in the world for basic and applied research in engineering. I received efficient support from the other departments during my research." Graviilidou considers that ETH's work connects research to society's needs. What's more, Wookjin Lee was glad to see that his research was concretely implemented by industry. In a nutshell, the working environment is supportive and encouraging according to both Cerv and Graviiliou, and it offers scientific freedom.
After the referendum
On 9 February 2014, a referendum took place in Switzerland as part of the initiative "Against mass immigration". This led to consequences for researcher mobility. According to Stichling, "Marie Curie projects in Switzerland are now a more tense story than when I joined in 2012. This all came about during the referendum against mass immigration in February 2014. A razor-thin majority of 50.4% voted in favor of that initiative resulting in Switzerland being granted only third-party status in Horizon 2020." She advises any researcher interested in applying in Switzerland to "keep your eyes open for any positions posted, and follow the political development of the situation concerning Horizon 2020 by checking out the Federal administration webpage."