Newsletter
The MCAA actively participates in various initiatives and professional-social activities. With this letter we would like to keep you informed of the latest initiatives and encourage you to take a proactive role.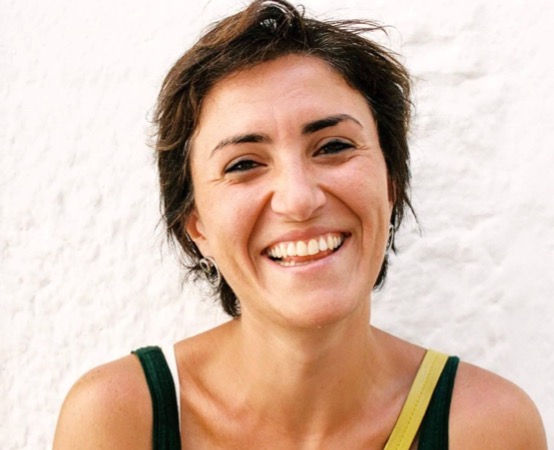 Dear members,
The international community is facing challenging times at various levels, at times with personal and nation-wide safety and freedom being under attack, as experienced first-hand by many of our members.
This issue of the MCAA Newsletter issue is devoted to the topic of mental health in academia. The MCAA has always paid attention to this issue. We look forward to getting to know more details of the new program anticipated by EU President von der Leyen in her 2022 State of the Union Address where she talked about "a new initiative on mental health", highlighting the need to "take better care of each other. And for many who feel anxious and lost, appropriate, accessible and affordable support can make all the difference." Mental health and wellbeing are determined by a number of different factors. For researchers and scientists for whom mobility has been a must this is even more so. Work uncertainty, the need to reinvent oneself, geographical and economic instability, to name but a few, are factors that contribute to feeling under the water and anxious. The MCAA is committed to provide support for its members, directly and indirectly. A case of direct support is REFERENT, a peer-to-peer support initiative, together with the many initiatives and events on mental health organised all over the world by the MCAA Working Groups and Chapters. As for indirect support, just consider RUMO, a company launched by one of our members, for which he was awarded the 2018 MCAA Social Impact Award, and ReMO, a COST Action promoted and managed by many MCAA members that everyone is welcome to join. We have also looked into different ways to translate this support into action. Over the last mandates the Board has made it an increasing priority to support MCAA members by providing access to courses and networks that would facilitate upskilling and transition to/from the academic path.
At the time of writing this letter, our thoughts are with countries where political instability directly affects the well-being of citizens within their borders and abroad.
Together with our partners, the Board has been encouraging and endorsing activities in favour of those parts of society that are living under dangerous circumstances. We have been closely supporting scholars from Ukraine via some initiatives launched globally. We salute the MSCA4Ukraine programme that the European Commission has recently launched under the Marie Skłodowska-Curie Actions to support displaced researchers from Ukraine. MSCA4Ukraine will provide fellowships for doctoral candidates and post-doctoral researchers. The past few months have also seen the surge of the Iranian population led by its women following the atrocities experienced by women and students, sadly symbolised by the killing of Mahsa Amini (Kurdish name Jina Amini). At the end of November, the North America chapter organized an initiative to discuss the crisis in Iran from the perspective of two female academics. We are looking into ways to gather the needs of our Iranian members and other researchers to provide support to scholars within the country and abroad. More information will be available on our social media and during the Annual Conference in February 2023.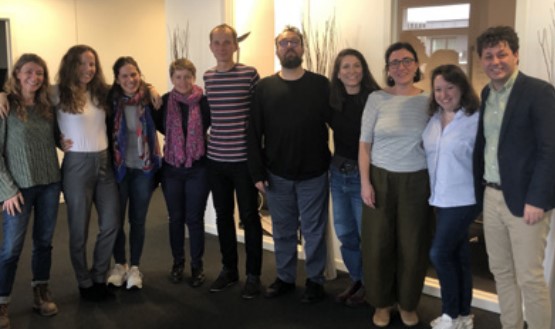 Talking about the MCAA Annual Conference, it will take place on 23-24 February 2023 in Córdoba (Spain). Many MCAA members, led by Alexandra Dubini, are actively working towards a rich program around the theme "Challenges in Science Diplomacy & Sustainable Development." Applications for Micro-Grants are now open, while the call for MCAA Awards 2022 will open soon. As usual, the conference will comprise panel discussions and presentations, but also some new activities.
Most notably, the conference agenda will include some short workshops that will target specific needs of our members, and even more importantly a one-day immersive training on science communication that will be held the day before the conference, 22 February. During the conference, we will also host a European Science Diplomacy Alliance meeting.
On a separate note, the MCAA Board met in person in October. It was the first in-person meeting that was attended by all the current eleven Board members, and we also had the pleasure to have with us the Chair of the Benelux Chapter.
The board is also happy to share with you the news that the Coordination and Support Actions (CSA) has officially started. The CSA is a crucial support by the European Commission that will contribute to making the MCAA a financially and organisationally sustainable association moving towards more professional support for its members and our strategy.
While we are writing this Letter, we are taking care of the last details before launching the pilot phase of our mentoring platform.
Last but not least, we would like to take this opportunity to wish everyone happy winter holidays, hoping to see each other in person at the annual conference in Córdoba and at many of the activities organized worldwide by our active members.
Engage in our activities and suggest new ones! Only together can we shape the MCAA and further its impact.
Donata Iandolo
On behalf of the MCAA Board
donata.iandolo@mariecuriealumni.eu