Newsletter
Scientists are usually excited about effectively communicating their research to the public, and are curious about writing scientific text in a simple way-. Such curious researchers joined the science communication training workshop at the MCAA annual conference onsite or online. What are their learnings and reflections from the workshop?
Good stories drive humans – they engage, empower, and are memorable. Why not communicate good stories about science? Several researchers find communicating science challenging, but sharing stories through blogging is one of the effective solutions for sharing narratives that combine evidence with authenticity. To make scientists more comfortable in sharing their stories, the European Citizen Science project organized the training workshop, "Science Communication: How to create a successful research blog," in collaboration with the MCAA Communication Working Group, the University of Córdoba and guided by Science Matters.
The workshop happened on a sunny day in Córdoba, but in a cold room of Palacio de Congresos. Amongst chocolates, group activities, and canvas templates, Greta Faccio, the mentor of the on-site workshop, highlighted that "Science blogs are still powerful tools to help scientists increase career exposure and build their persona." Greta is an expert in science communication who earned a PhD in Genetics and currently works with intellectual property and scientific consultancy. She introduced the topic, describing that a research blog not only raises your visibility in the scientific community, but also facilitates science collaboration and positively influences science budgets. Nadine Bongaerts, the cofounder of Science Matters, led the training of the online version of the workshop.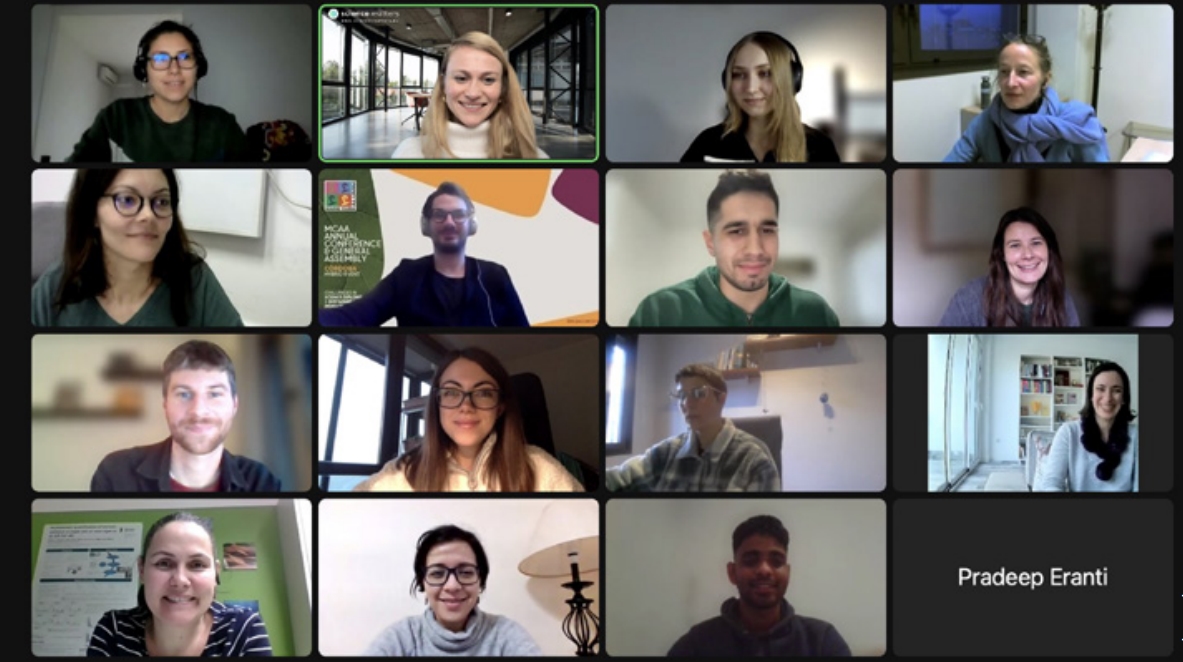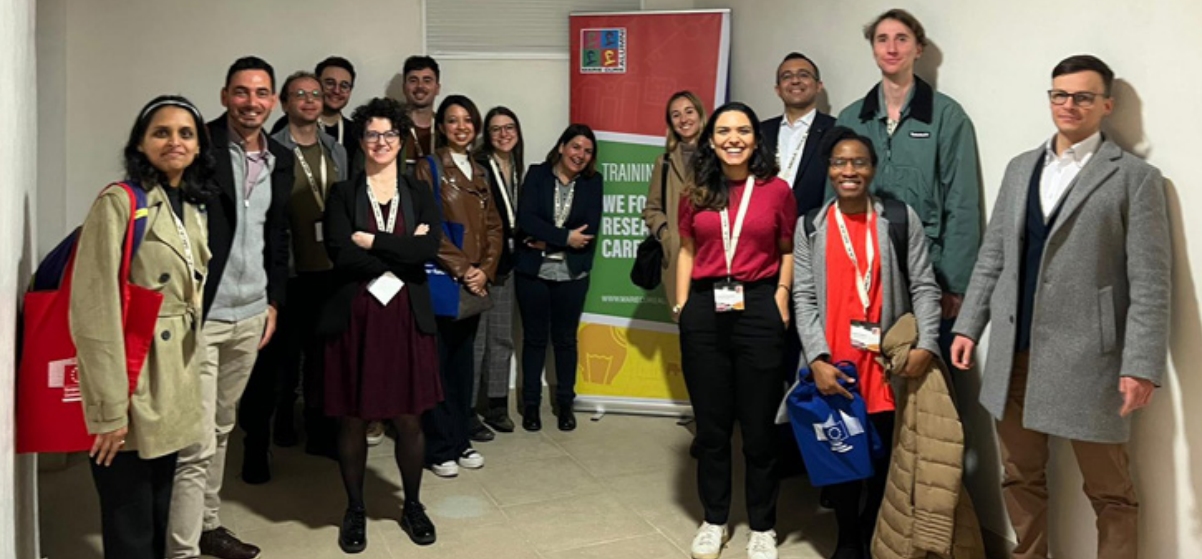 Thinking of writing as a problem to be solved, we can divide the challenge of writing a research blog into parts: defining the topic of the blog post, the message to communicate, and the audience is the first and foremost step, followed by a rational structure with a clear title, introduction, main body, and conclusion. When deciding the content, we should use storytelling to keep the reader emotionally connected to our story. Consider the side of the audience and your motivation for writing a piece. Trainers advised that the introduction "needs to be specific, brief, and interesting" to grab the reader's attention.
One of the proposals in the workshop was to write a short blog with a maximum of 400 words under the trainers' guidance. It was challenging to suggest the blog's goal, expectations, and target audience during the exercise. Still, it was nothing compared to translating complex scientific terms into simple concepts anyone could understand.
Sometimes oversimplification of the message can lead to misunderstanding and transmitting wrong information to the reader, so it must be done carefully.
But how to make sure your text is comprehensible to any audience? There are plenty of services on the internet you access for free, like Read-able.com or Hemingway Editor. Both of them determine what grade reading level your text belongs to based on its complexity. Another suggestion for an accessible research blog is to avoid jargon but use metaphors, similes, and analogies to describe something which is more familiar to a lay audience
In addition to the text, the layout of a blog post is another crucial aspect of its attractiveness. We live in a visual world surrounded by colors, lights, and unique patterns, which also need to be reflected in the communication piece. Proposing titles like "Everything You Need To Know About" or "No One Will Tell You" blog post titles can bring more readers to your blog and increase the audience, since the beginnings are hard when you start a new blog. To make the data easier to understand, scientific graphics can even be incorporated into a text creatively. All the recommendations for writing a successful blog come with the practice of writing. The constant exercise of writing will make your blog a success.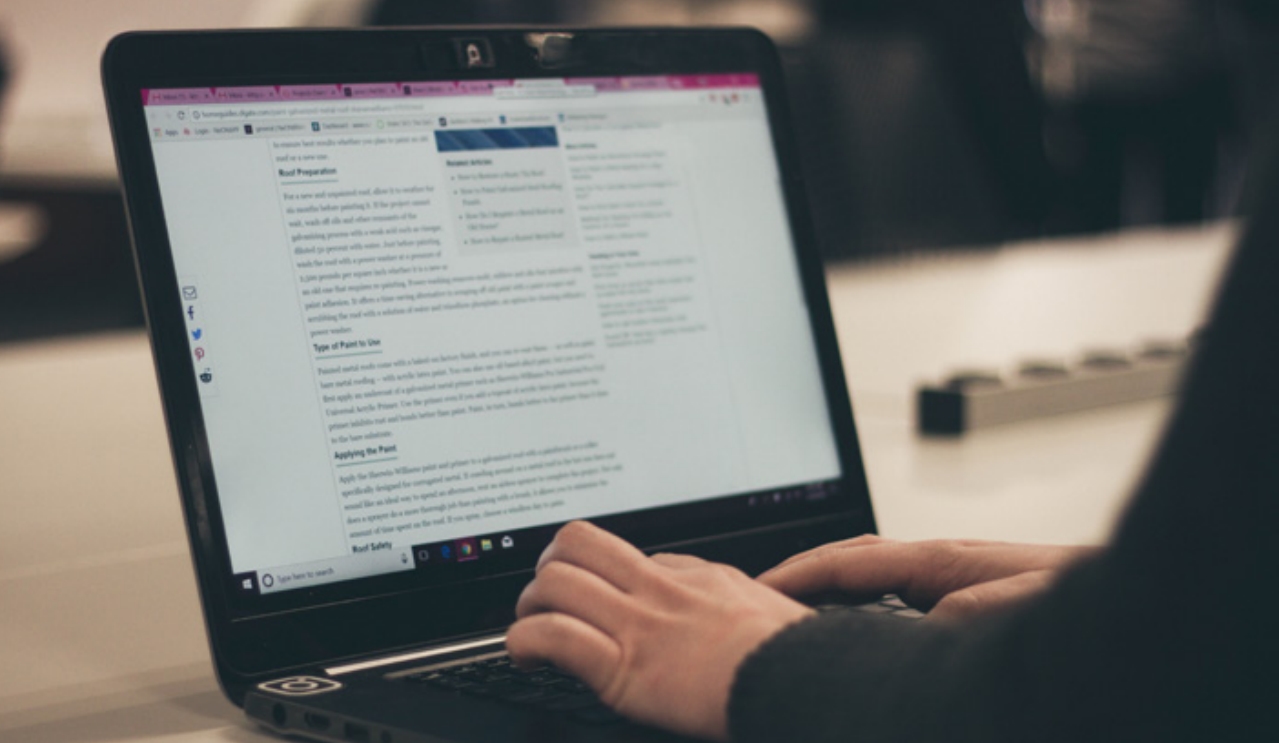 The organizing team was amazed by the outcome of this training session and invited workshop attendees to submit their learnings during the workshop to be published on the MCAA blog for interested scicommers. The attendees immediately appreciated the idea: "I really welcome the opportunity to publish our content as part of a MCAA blog series. It is a great way to encourage people to continue with their blog writing and to communicate our science! A simple but great idea!" Another attendee shared: "I have been thinking about writing a blog post but don't know how to start, or you don't feel confident to do the first steps, this workshop is the right place. You will acquire the skills needed to start."
Science matters, and so does its communication. How we interact with others can change the meaning of the information and make people trust the scientist. Blogging can be an excellent beginning for those who want to advocate for an important cause. Peer reviews are essential to share scientific data between scientists, but showing our contribution to society is easier with good stories. Everyone has their own story, and it's time to share yours.
Ana Paula Mendonça
MCAA Newsletter, Editorial Board
ana.mendonca@unipd.it
Twitter: @ana_paulamm2

Pradeep Eranti
MCAA Newsletter, Editorial Board
Early Stage Researcher, Université Paris Cité
Twitter: @pradeeperanti