Newsletter
Ruben Riosa,

a personal account

Ruben Riosa is an Associate Medical Communications Manager for Excerpta Medica with the tasks of providing scientific and strategic support and guidance to several medical communications projects for a variety of clients. Previously, he successfully completed the European Joint Doctorate Degree in Molecular Animal Nutrition (MANNA - Marie-Curie Fellowship, ITN). Ruben is also the Chair of the Communication Working Group of the MCAA
Ruben Riosa, Chair of Communication Working Group, reflects on receiving the 2022 MCAA Outstanding Contributor Award.
How does it feel to win this award?
Winning the MCAA Outstanding Contributor Award feels great and I was very honored to have been awarded this prize. It was unexpected but at the same time it underlines that the work I've been doing within the MCAA together with the Communication Working Group (WG) in the last years is highly appreciated by the whole community, and that is probably what makes me enjoy this award even more.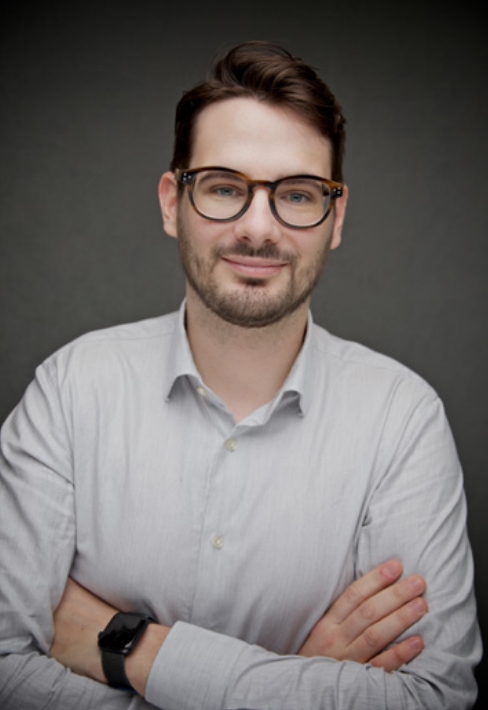 What road/journey led you to this award?
I would say that the journey started almost 5 years ago. I joined the MCAA soon after having started my PhD in October 2018. At that time, I didn't know much about the Association, but I was getting interested in Science Communication thanks to the work I was doing within my ITN. Needless to say, I soon joined the Communication WG and I found some amazing people (namely: Valerie Bentivegna, Gian Maria Greco and Valentina Ferro), who were managing the Communication WG. It took a very short time for me to become an active member, and then the Vice-chair. All the first years helped me understand all the needs of the MCAA, the workflows and how important the Communication part is. Gian Maria, Valerie, and Valentina taught me a lot and day after day I got more knowledgeable about the various tasks. In 2021, I was elected Chair of the Communication WG, and I simply tried to keep up the good work that has been done in the previous year, trying to bring some innovations and trying to engage even more members of the WG but also other chapters and WGs. Today, as I am almost reaching the end of my mandate, I can say that I have built an amazing team of people who actively support the WG. Finally, the help I received (and keep receiving) from Nicoleta (vice chair), Gian Maria, and Sasha (Editor in Chief) has been fundamental for me to be able to manage all the different activities within the WG.
How will this award propel you in your future endeavors?
It will definitely push me even more in keeping up the good work that myself and the Communication WG have been doing to make sure that all the content, workshops, and events we will create in the future, will always be of high quality and relevance for all our members, but also for all the researchers and people who are connected with the MCAA. The game is definitely not over yet, within the Communication WG we have many other ideas that we want to pursue. So we will make sure to make them happen in the best way possible.
What are your future goals?
As I said, I still have many ideas for the future, so I am definitely looking forward to making them become reality. The project that I am most excited about is our new Podcast, The Curi(e)ous Mind, which is happening very soon thanks to the support of Shanmugapriya Periyannan. So, definitely stay tuned for that! Moreover, I think that I have done a lot as a Chair of the Communication WG, and I have started so many different projects that I will be happy to leave the space to someone else to lead the group and to keep doing great things and keep making the WG grow. Needless to say, I won't disappear once my mandate is over, I will simply be involved within the MCAA in a different role.
What is your advice for MCAA?
The MCAA needs no advice in reality, we are an amazing community led by an amazing group of people. To do great things, we just have to look within our membership list, we have experts for basically every subject in the STEAM curricula which can permit us to unlock great potential. We need to keep doing what we are doing, and become even more 'professional' in the very literate sense of the term. There are many services that we can support, such as training, being a publisher, and we can become an even more valuable partner for many different EU projects to just name a few. We are ready for all of this, and I am sure we will achieve great things in the next years, and one thing is sure, the Communication WG will always play a key role.
Andrey Zhylka
MCAA Newsletter, Editorial Board
Postdoctoral researcher
The Netherlands Cancer Institute
zhylka.ai@gmail.com