Newsletter
Renaud Jolivet,

a personal account

Renaud Jolivet is Full Professor at the Maastricht Centre for Systems Biology, and Chair of Neural Engineering & Computation at Maastricht University. He is the nominated representative for individual researchers and innovators at the European Commission's ERA Forum, and an elected member of the Board of Directors at the Organization for Computational Neuroscience. He is a member of the Science & Technology Committee of EBRAINS, the European research infrastructure for neurosciences, and is a 2023 Neurotech Fellow of the Foresight Institute. He also holds a courtesy appointment at CERN, the particle physics laboratory. He has previously served on the boards of the Initiative for Science in Europe and Marie Curie Alumni Association. He has worked in Switzerland, Japan, the Netherlands, and the UK. His work focuses on the brain's heterocellularity and on neurotechnologies to interface with brain tissue.
Renaud Jolivet who received the 2022 MCAA Career Award speaks about his path and MCAA's contribution to it.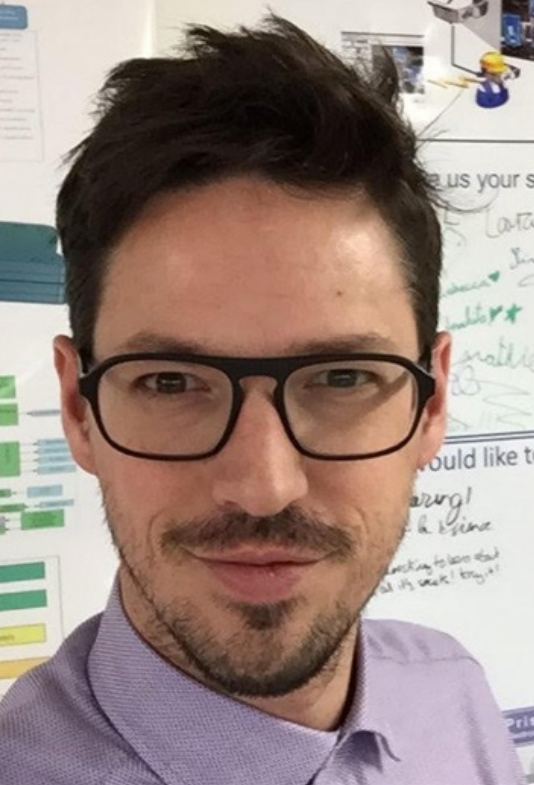 How does it feel to win this award?
I have been involved with MCAA for almost a decade, and in that decade, MCAA has really played an important role in my professional development. Within the same decade, I also moved from being a Postdoc to (recently) being a Full Professor. It thus felt great to receive this award, as a kind of capstone to this first half of my professional life, and as the starting point for new adventures to come.
How will this award propel you in your future endeavours?
I am not sure. I think it's too early to say… This is the first significant award that I have received.
What road/journey led you to this award?
I have been involved with MCAA since the association was created and I have served MCAA in various ways. I founded a Chapter and was a founding member of several Working Groups. I also served on the board for one term. My involvement at MCAA also propelled me to other science policy fora. At the same time, I was developing as a leader in academia, and both professional experiences reinforced each other. I am really grateful to MCAA for all the opportunities the association offered me.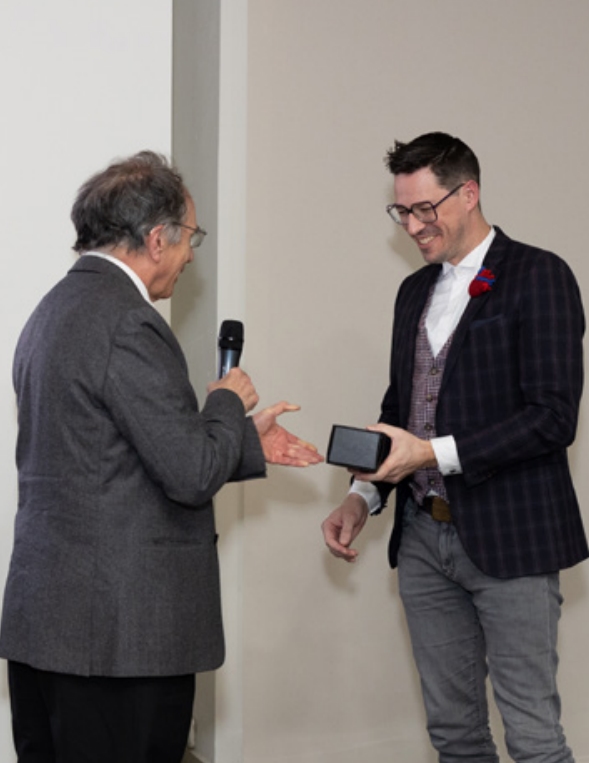 What are your future goals?
As mentioned above, this award comes as the perfect conclusion to the first part of my career, shortly after having been promoted to Full Professor, and shortly after having been nominated to the ERA Forum to represent individual researchers and innovators. In a way, I am now free to explore new directions. There are some specific research projects that I have been wanting to focus on since the beginning of my career that I will now have the time to explore. My team is also involved in several technological projects, and I am interested in entrepreneurship. As for my science policy career, I plan on remaining involved with the ERA Forum for at least its first 3-year cycle. After that, I am not quite sure what direction I will take. I have a grand plan, in which all these strands will be merged, but it's too early to talk about it.
What is your advice for MCAA?
I think that MCAA is a fantastic organisation that has come a long way towards professionalism. This is perfectly illustrated, I believe, by the current involvement of many of our members with some of the most important European science policy initiatives, and in the leadership of other similar organisations. My advice for MCAA is thus to keep up the good work! It is a great setting to develop as a leader. Beyond this, I think that MCAA is in a unique position, with its extensive worldwide network, to become a centre of soft power for Europe, but also more pragmatically to collect data on early career researchers to draft evidence-based policies. I think that there is a bright future for MCAA at the heart of the European R&I ecosystem.
Andrey Zhylka
MCAA Newsletter, Editorial Board
Postdoctoral researcher
The Netherlands Cancer Institute
zhylka.ai@gmail.com