1.  May I ask you to introduce yourself briefly?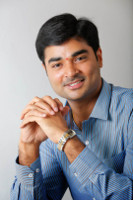 Kiran Kumar Chereddy
I am a Sandoz Talent Excellence Program trainee, currently working as a project manager at Strategic Planning and Transformation team, Sandoz (a Novartis company) International GmbH. I have assignments in Munich (Germany), Denver (USA) and Ljubljana (Slovenia).
By birth I am an Indian and by education I am a pharmacist. My journey in Europe started in 2010, when I joined the Erasmus Mundus Advanced Spectroscopy in Chemistry master programme. I studied one year each at the University of Lille-1 (France) and University of Leipzig (Germany). Later, I was selected for the Marie Curie ESR in NANODRUG network, where I completed PhD research at Louvain Drug Research Institute, Université Catholique de Louvain in Belgium (2012-15). In parallel, I also completed a Master of Business Administration with majors in finance and project management.
2.  Why did you apply for the Treasurer position within the MCAA?
I am committed to making the MCAA a great association and a networking platform that offers extensive benefits to its members for their career and knowledge development. For this ambitious vision and goal, we need huge financial resources in addition to the support from European Commission. I have the '5S' plan to financially empower the MCAA and create more value for the MCAA brand in its members perception: sustainable resources (internally and externally); give extensive support to tax/salary issues; stay flexible and give freedom to Chapters and Working Groups; focus on successful career for members; find strategic partners and encourage MCAA start-ups. All these actions generate additional resources and at the same time high visibility. So, to put forward my financial strategy and to give my best to the MCAA, I decided to be part of the MCAA Executive Committee to set a benchmark for coming Board Members. This is the main motivation behind my application for the treasurer position. 
3. How will you organise the handover with the previous Treasurer?
I will organise a 1:1 meeting with the ex-treasurer and get insights into current projects and actions. The knowledge gained and our new strategy will be churned together to prepare a roadmap for the coming two years. I always believe that the status quo should be challenged and we have to strive for betterment. 
4.  As the MCAA Treasurer, what do you plan to do first?
I have many great ideas for the MCAA. But an idea without a clear plan is just a wish. I should mention here that, since we are very diverse in backgrounds and cultures, our vision for the MCAA is also very diverse. To turn my ideas to action plans, I would like to present my '5S financial plan' and align with our Board Members, which would be my first task. Then my job would be to develop a clear roadmap, timeline, deliverables and targets for implementing the 5S plan and budget allocations. 
5. You were an Ordinary Board Member within the previous Board. How will this experience help you in your new role?
During the previous Board, I served as an Ordinary Board Member which gave me different opportunities to work in task forces. For example, I led the negotiation task force which is meant for partnership between the MCAA and IOM (start-up of Riccardo Biondi). From this deal, MCAA procured financial resources and IOM got great visibility within the MCAA. I represented the MCAA in strategic partner meetings with EuroDoc and Erasmus Student Network associations where we worked to find synergies and sustainable ways to have long-term partnerships. I drafted the guidelines for the procurement of external finances and later it became the finance working group's fundamental document. I started the tax benefits and mobility queries group and today it is one of the most viable and useful groups on MCAA website. These are only some of the examples and there are many more which guided me to draft the 5S plan. Without a doubt, I can tell that the experience I gained during my service as an Ordinary Board Member is invaluable and it will definitely remain a motivation for my new role as treasurer.
6. What do you think the MCAA's priorities should be?
In my opinion, all long-term/short-term strategies and action plans of the MCAA should reflect needs and requests of members. My experience tells me that MCAA members need active support on tax/salary issues and request for reasonable grants for their business travel. Carrier development, of course, is the second biggest need of our members and is also reflected in one of our surveys. Organising training/workshops on interviews and preparing proposals/CVs which could help our members for their future career plans. Chapters and working groups ask for flexible rules and freedom for their activities and how the budget is spent. Funding start-ups would be a long-term plan of the MCAA that transforms our Members into entrepreneurs, generating employment opportunities for our members. Making the MCAA self-sustainable and fulfilling the needs/requests of members should be the highest priorities.
7.  How do you plan to organise your work within the MCAA and especially your collaboration with the other Members of the Board?
The newly elected Board is an amalgam of people with MCAA experience and new aspirations. An open dialogue, equal respect for others' opinions, prompt responses and absolute professionalism are the key skills I employ in our Board discussions and brainstorming. To encourage and engage more members, I would delegate/form task forces and follow both bottom-up and top-down approaches as and when required. The aim is to align with the other Board Members, involve high numbers and find a pragmatic solution.
8. What would you say to the Alumni, especially to those who elected you?
I would like to express my heartfelt thanks to all the members who trusted my vision and plans for the MCAA. I will keep my spirits high according to your expectations throughout the term of office.
During my conversations with many interesting people in our general assembly in Venice, I listened to many inspiring thoughts such as those of Teresa and Klaus, who want to promote the MCAA in their network; Heiko, Nikolai and Matthew want to contribute to the IGCMT working group; Raelize Du Plooy wants to find inter-chapter initiatives with other chapters; Vakhtang wants to host the general assembly in Georgia; Junhua wants to start a Finnish chapter; Yeshasvi wants to contribute to a Tax/salary discussion group; Amit wants to organise large MCAA events; Laura wants to lead a collaboration with another like-minded association; the BeNeLux chapter is talking about a researcher's night in Amsterdam; Angela wants to continue the legacy of NI chapter; many others asked how to get involved! There is a never-ending list of amazing thoughts and motivations. 
I only request that all the MCAA members stay active and, if you have any ideas/suggestions to improve the system, please write to the Board at any time. I am looking forward to hearing your stories and answering your queries. Together, we can make our MCAA a sustainable and member-friendly association.