1. May I ask you to introduce yourself briefly?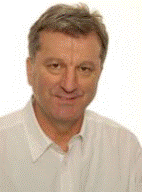 Zoran Andjelic
I am Zoran Andjelic, I have German citizenship but am originally from Croatia. In the past I have coordinated several international projects with international agencies like NSF-USA, KFA-DE, including three MC projects in FP3, FP5 and FP7. I spent the first part of my professional carreer working in the academic environment (professor of electrical engineering at the University of Sarajevo) and the last 20 years as a research Fellow in industrial enterprises like ABB. I am currently CEO at POLOPT Technology (www.polopt.com).
2. Why did you apply for the Ordinary Board Member position within the MCAA a second time?
In the second half of last year, the previous Board launched a Task Force to initiate a re-thinking process on the possible new structural profiling of MCAA. As I was one of the initiators of that process, I feel responsible for trying to push it further during this second mandate.
3. You were an Ordinary Board Member within the previous Board. How do you intend to use the skills you gained from this experience?
It was a great experience working with the previous Board. I am convinced that these two initial years helped us a lot to improve our understanding of the functioning of MCAA as association, to gain more of a feeling for potential improvements, to focus us on more pragmatic actions with the main goal of fostering the MCAA, making it more attractive for the entire pool of MC Fellows.
4. As an Ordinary Board member within the MCAA, what do you plan to do first?
Work on the realisation of the established MCAA Structural Profiling roadmap.
5. What do you think the MCAA's priorities should be?
Define the concrete actions needed to make the MCAA a highly attractive, propulsive association for the entire pool of MC Fellows.
6. What would you say to the Alumni, especially to those who elected you?
First of all, thanks to all of you who voted for us in the new Board! I am really glad to see new faces in the new Board and I must express my personal feeling that this new Board seems to be highly motivated to take the MCAA forward for the benefit of all its members! But, I want also to emphasise that the new Board alone cannot achieve the postulated goals without a very tight link to all of you! Please, be active and let us together make the MCAA a world-class association for world-class researchers.