Newsletter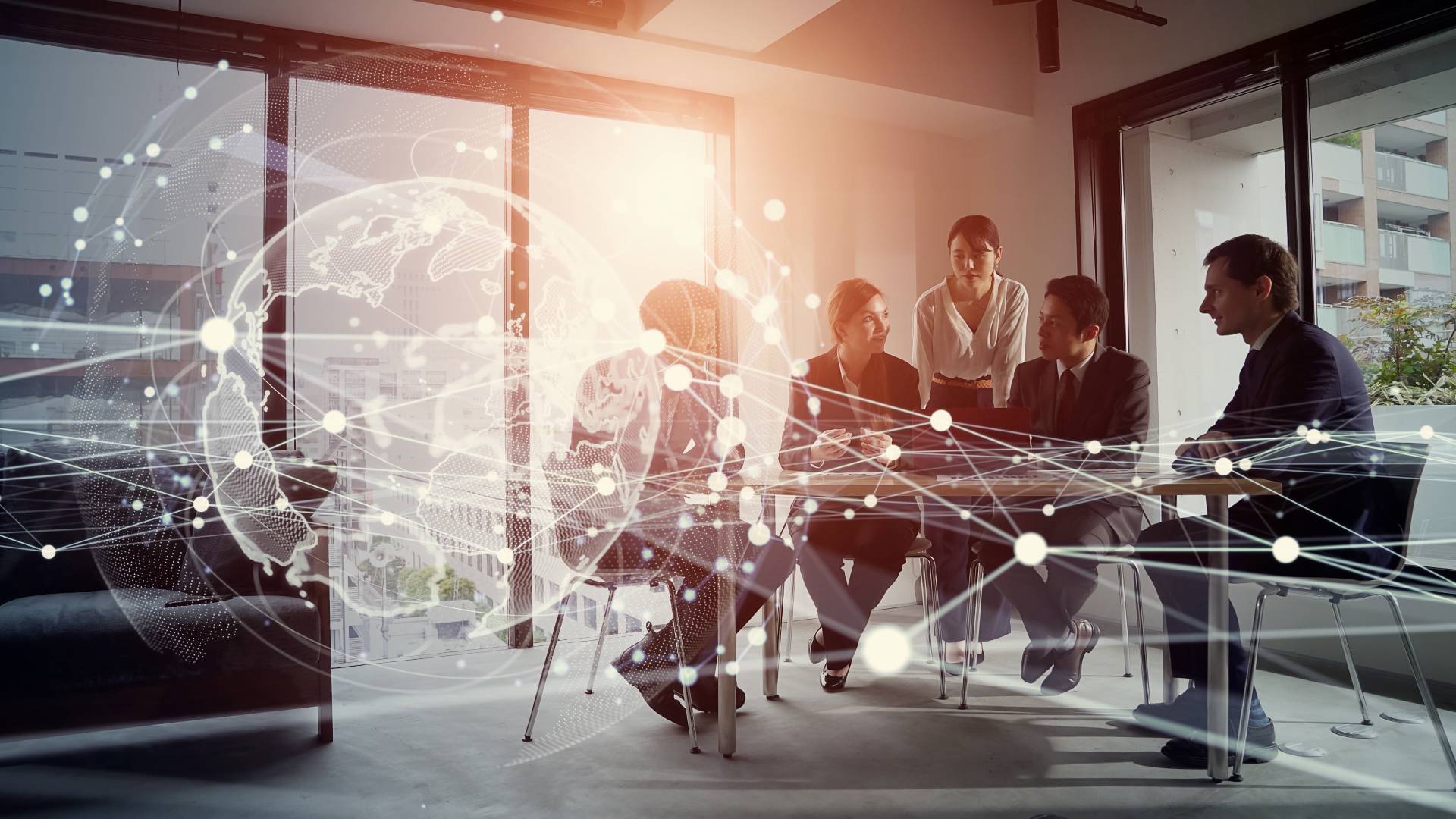 Radenka Krsmanović Whiffen, co-Guest Editor of this special issue, interviews three prominent figures in the study and practice of science diplomacy: Tim Flink, scientific advisor to the Committee of Education, Research and Technology Assessment of the Federal Parliament of Germany; Jan Marco Müller, Science & Technology advisor in the European External Action Service (EEAS); and Elke Dall, senior expert at the Centre for Social Innovation (ZSI) in Vienna, Austria. Here, they offer their personal views on the role and status of science diplomacy in the context of an ever-changing world, and assess the potential pathways, and limitations, of this field of study moving forward.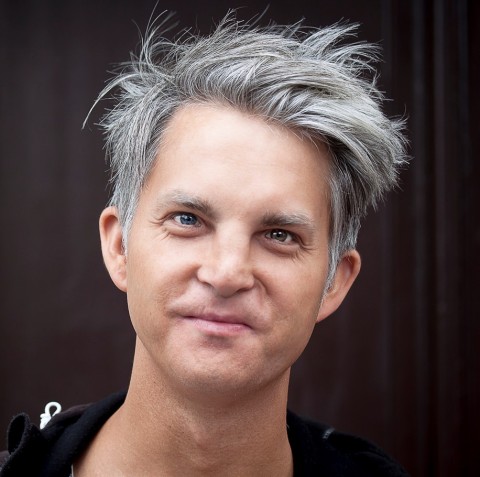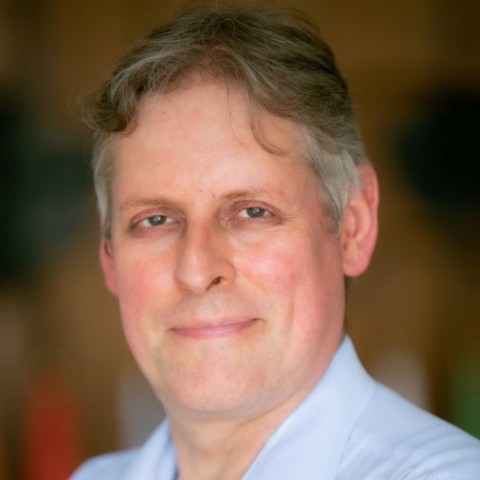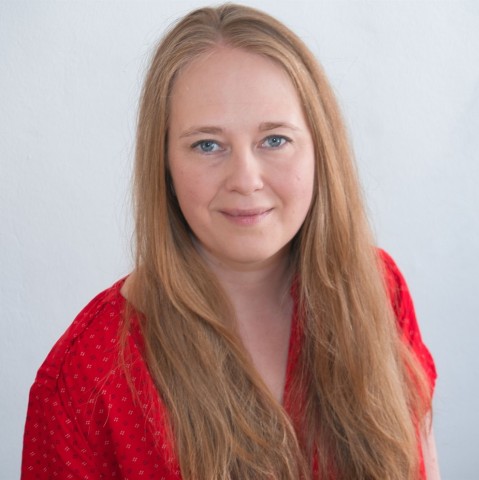 Bionotes of the interviewees
Tim Flink works as a scientific advisor to the Committee of Education, Research and Technology Assessment of the Federal Parliament of Germany. He is an affiliate member of the Robert Merton Center for Science Studies at Humboldt-Universität zu Berlin, where he worked as a postdoctoral researcher, lecturer and coordinator of the Master's program Social Studies of Science. Tim is a leading international expert on science diplomacy and pioneered with the first conceptual and empirical study in 2010. His works cover a wide range of research and higher education policy making issues, e.g., research integrity, university governance, EU research policy making, and science policy advice. He also wrote the first history of the European Research Council.
Jan Marco Müller*. Following his PhD in Geography, Jan Marco Müller's career included research management positions at the German Helmholtz Centre for Environmental Research (UFZ), the former JRC Institute for Environment and Sustainability in Ispra (Italy), and the UK Centre for Ecology & Hydrology. After having served as assistant to the Director-General of the Joint Research Centre (2009-2012), he managed the office of the chief scientific adviser to the President of the European Commission (2012-2015) and then joined DG Research and Innovation to help set up the Commission's current Scientific Advice Mechanism. From 2017-2020 he worked for the International Institute for Applied Systems Analysis (IIASA) near Vienna as coordinator for science diplomacy and acting chief operations officer. Since August 2020 he has served as Science & Technology advisor in the European External Action Service (EEAS).
Elke Dall is a senior expert on science and innovation policy, internationalisation and science diplomacy at the Centre for Social Innovation (ZSI) in Vienna, Austria. She studied sociology and is deeply involved in projects funded by the European Commission related to international research and innovation cooperation. She coordinated the project 'S4D4C – Science for/in Diplomacy for Addressing Global Challenges' and was the founding chair of the 'European Union Science Diplomacy Alliance'. She currently focuses on strengthening R&I cooperation with the Western Balkans.
*The views expressed are solely those of the author and do not necessarily reflect the position of the European External Action Service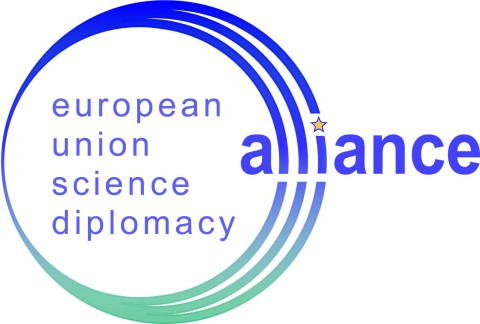 Radenka Krsmanovic Whiffen: Given the turbulent nature of the modern world and the effects of, for example, the invasion of Ukraine and the ongoing impact of the COVID-19 crisis, what role do you believe Science Diplomacy can play in seeking to address global issues? How would you characterise the idea and position of Science Diplomacy as an emerging set of practices in this context?
Tim Flink: Practices pertaining to science diplomacy have responded to various crises and, as regards the war in Ukraine, the international higher education and science community have been reacting in two ways. Firstly, universities, research institutes and higher education as well as research funding organisations have immediately started offering refugee students and scholars places to study and to keep doing research. While some observers were quite surprised by how rapid actors could implement these support measures, one should not forget that the higher education and scholarly community is highly interconnected internationally and that it has learned – unfortunately throughout numerous wars and anti-academic purges over the past decades – how to offer shelter to refugee students and scholars. Some initiatives and organisations can even look back at a rather long history, e.g. the Council for At-Risk Academics (CARA), which was founded in 1933 to help scholars that fled from Nazi Germany.
Secondly, the war in Ukraine also illustrates that science diplomacy can mean that institutional relations between scientific organisations can be suspended, for symbolic political reasons and for the sake of not supporting a technological advancement of autocratic regimes. While these measures might sound like a foregone conclusion, tragically, they are likely to impinge on trustful interpersonal scholarly relations and collaborative work. Apart from such personal dilemmas that we are currently observing, the institutional freezing of scholarly collaborations is also detrimental to the common scientific goals of tackling global challenges – in any case this truly is a tragedy.
This leads me to various ongoing crises we usually euphemise by the concept of grand challenges. Here, science diplomacy actions have shown how important international scientific relations are in order to provide trans-boundary scientific advice for political decision-making. Cross-border exchange of scientific evidence has been key to understand the complex nature of problems, to provide advice and guidance to actors in science and politics rapidly, and to communicate to citizens worldwide, regardless of political poll ratings and particularistic national interests.
However, one should not forget the limits of science diplomacy. Take for example its soft power engagement, in terms of international scientific relations, i.e. the stupendous funding initiatives to strengthen learned societies and scientific institutions. These could not avert autocrats from keeping up the oppression of the freedom of expression, suffocating democracy-aspiring civil society, and from starting wars, such as in Ukraine since 2014. Needless to say, science diplomacy, understood as scientific advice, does not prevent top-level political decision-making from serious misconduct and irresponsible behaviour with regard to the current and future living conditions on this planet. For the science diplomacy community, especially its entrepreneurs who keep celebrating the concept, it is necessary to remain realistic and prove empirically where science diplomacy is useful or simply cheap self-advertisement.
Jan Marco Muller: Both the Russian aggression in Ukraine and the COVID-19 pandemic have put science diplomacy to the test on whether it can also make a real difference in times of 'hot' war and crisis. There is no doubt that science diplomacy has its merits and can also help keep communication channels open in difficult times, but science diplomacy has to learn the language of Realpolitik as well. COVID-19 is a telling example: while scientists managed to deliver a wide range of vaccines in record speed thanks to cross-border cooperation and data sharing, the inequities in the distribution of vaccines demonstrate the need to take geopolitical factors into account. Likewise, the Russian aggression in Ukraine has shown that science diplomacy as a soft power has its limits while arms are speaking and when formal ties with a military aggressor are cut, including universities and research institutions themselves. While the solidarity with, and support for, Ukrainian scientists is urgently needed and very laudable, it is clear that global challenges cannot be solved without major players being on board, especially considering Russia's role in Arctic research. Therefore, it will be important to keep people-to-people contacts alive, without putting counterparts living in a totalitarian state in danger. The same applies to major scientific undertakings such as the International Thermonuclear Experimental Reactor (ITER), which is dependent on in-kind contributions from Member States to reach its goal. In fact, it is likely that we are going to see a renaissance of science diplomacy-driven research institutions like the International Institute for Applied Systems Analysis (IIASA) in Vienna, through which cooperation on issues of common concern can still happen. Such contacts must be used to plant the seeds through which science diplomacy can again do its magic, rebuilding trust once the arms are silent.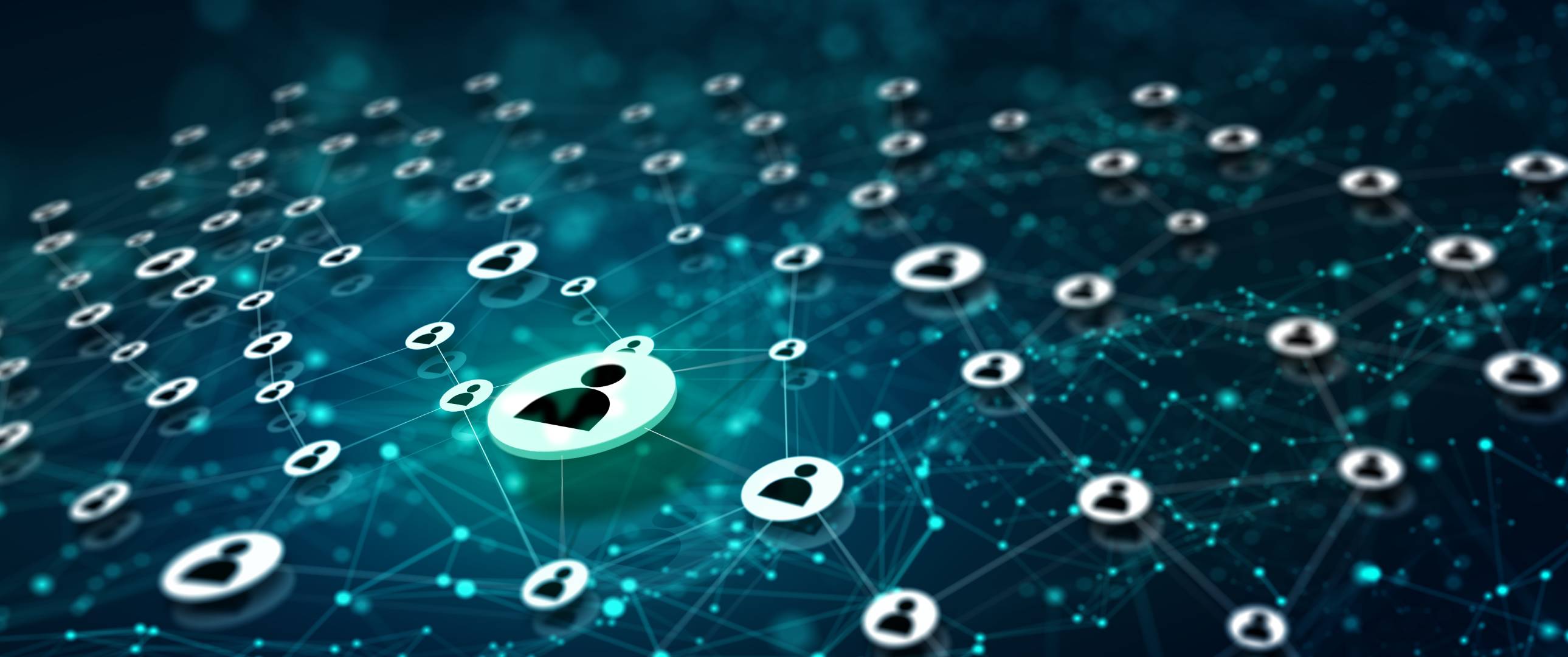 Elke Dall: I believe that the current crises are illustrations that we can very suddenly 'find ourselves in a science diplomacy interaction space' – whether we want to or not. Certain stakeholders are explicitly dealing with science diplomacy, science attachés in embassies for example or international officers in large research infrastructures. Others are very aware of its needs and potential, and here I am thinking for example of stakeholders working on the Arctic or with the International Panel on Climate Change. But now a lot more stakeholders and scientists need to understand how geopolitics influence their work. Power structures have become visible and there is a demand that people take sides. The message is still the same. Therefore, to address the threats of climate change, we need to work together across borders despite the difficulties, but this is becoming more complex. Scientists around the world need to collect and analyse data and support policymakers to draw conclusions from their results. Evidence-based recommendations need to be formulated and the different sectors of academia, businesses, governments and civil society need to work together for necessary and desired changes. But then, there is a war – and we have to ask if we can give support to refugee researchers, if we should stop cooperation with one side in the conflict, if we have been naïve about sharing results with people who might have been foreign agents rather than genuine cooperation partners, and so on. This adds a new set of practices to the scientific process – including those that seek to address global challenges.
Radenka Krsmanovic Whiffen: Science diplomacy is in many ways still in its infancy. Looking at its development and potential impact, what do you see as the path forward for this field of scholarly investigation? What would you highlight as the potential benefits or pitfalls of the practical application of science diplomacy in the future?
Tim Flink: I do not think that science diplomacy is still in its infancy, whereas its public discourse over the last 15 years seems rather new and caters to the politicisation of international academic relations. Altogether, policymakers, academics and research managers have become aware that organising and funding cross-border academic collaborations is non-trivial, surprisingly political and relevant for foreign politics. The community of practitioners and scholars of foreign politics, on the other hand, has received a wake-up call by the science diplomacy discourse and have come to realise that foreign politics goes beyond its traditional themes of international trade and security: because science, technology and innovation crossbreed with all aspects of society. In this regard, after a hype, I (want to) see a consolidation phase of science diplomacy. While its scholarly community have indicated, often by practicing some kind of norm-driven verificationism (i.e. single case studies) that science diplomacy was important and good for science, politics and society, it's time to engage in a more robust research programme. There is still a lack of empirical and comparable knowledge about the many governance arrangements of states and international organisations regarding variations of science diplomacy. Needless to say, history must be combined with analyses of current developments. Thus, we need more structured and comparable studies carried out by critical scholars who remain vigilant about the general relation between politics and science. In this regard, science diplomacy should be studied in combination with other collaboration-and competition-oriented concepts at the intersection of science, technology and innovation policy and foreign affairs. Finally, the community of scholars who investigate the relation of politics and science, should carefully balance and reflect on its own position of providing analyses and critical meta-reflections as opposed to food for particularistic agenda-setting interests. The challenge for any meta-researcher is to observe those boxes one is actually living in.
Jan Marco Muller: I do not agree that science diplomacy is still in its infancy. While the term may be new and hyped to a certain extent, science diplomacy has been there in all its dimensions for decades, if not centuries. However, what we have seen in past years is significant progress in conceptualising science diplomacy, developing its methodologies, and creating training material to develop related skill sets, leading to the development of a community of scholars and practitioners. Nevertheless, the Achilles heel of science diplomacy is that it is still largely supply-side driven, while the demand side remains underdeveloped. While the world of diplomacy is cognisant of the increasing complexities and interdependencies of the world we live in and the geopolitical dimension of emerging technologies, science and technology, advisors are still a rare breed in diplomatic services. "Let's ask a scientist" is still not a natural reflex of diplomats, while many scientists lack an understanding of how the world of diplomacy works. Hence, more efforts are needed to develop the interfaces and create the spaces in which the interaction between science and diplomacy can happen. Special attention should be given to the role of science in embassies and delegations – as it is especially in the dialogue with difficult partners where science diplomacy can be a very valuable tool in the diplomatic toolbox on the ground. The recent decision of the Council of the European Union to task the European Commission and the European External Action Service to develop a European Science Diplomacy Agenda has the potential to provide guidance and identify synergies between EU Member States, while defining European added value.
Elke Dall: I'd like to compare it with the scholarly investigation of social innovation, where the process of looking at a rather abstract phenomenon with the methodologies of the social sciences is probably a little more advanced. The empirical analysis in both cases represents a niche that aims to understand a phenomenon, the stakeholders, the contexts, the challenges and opportunities, and so on. The concepts of scholarly investigation are new, but the terminology moves through different fashions and as a process they have existed for a long time. In respect to social innovation, institutions have promoted, taught and funded it since the 1990s. Science diplomacy is in an earlier stage of a trend with the AAAS/Royal Society definition from the 2010s starting a process with several projects now being explicitly funded under this umbrella. In some contexts, both social innovation and science diplomacy become very normative, as approaches to work 'for a better world' – although it is not the case that every social innovation or science diplomacy intervention is always for a greater good. We can observe now that excluding certain countries from Horizon Europe funding is certainly a science diplomacy move – but is it positive or negative, for whom and who decides about this? Furthermore, in both fields, there are many practitioners, stakeholders and individuals who 'do' it without analysing with scholarly lenses. Neither social innovation nor science diplomacy are institutionalised in academia, but there are some thematic journals and grey literature with both areas being practical, transdisciplinary, cutting across disciplines and relevant for different fields. Both concepts and practices should be practically relevant for any research performing and research funding organisation and applying such lenses can bring benefits to their governance and impacts on a broader scale.
Radenka Krsmanović Whiffen
MCAA Task Force on Science Diplomacy
Founding Chair of the Western Balkans Chapter
radenka@gmail.com