Newsletter
Coordinators of H2020 InsSciDE, and Co-Chairs of the European Union Science Diplomacy Alliance (first semester 2022).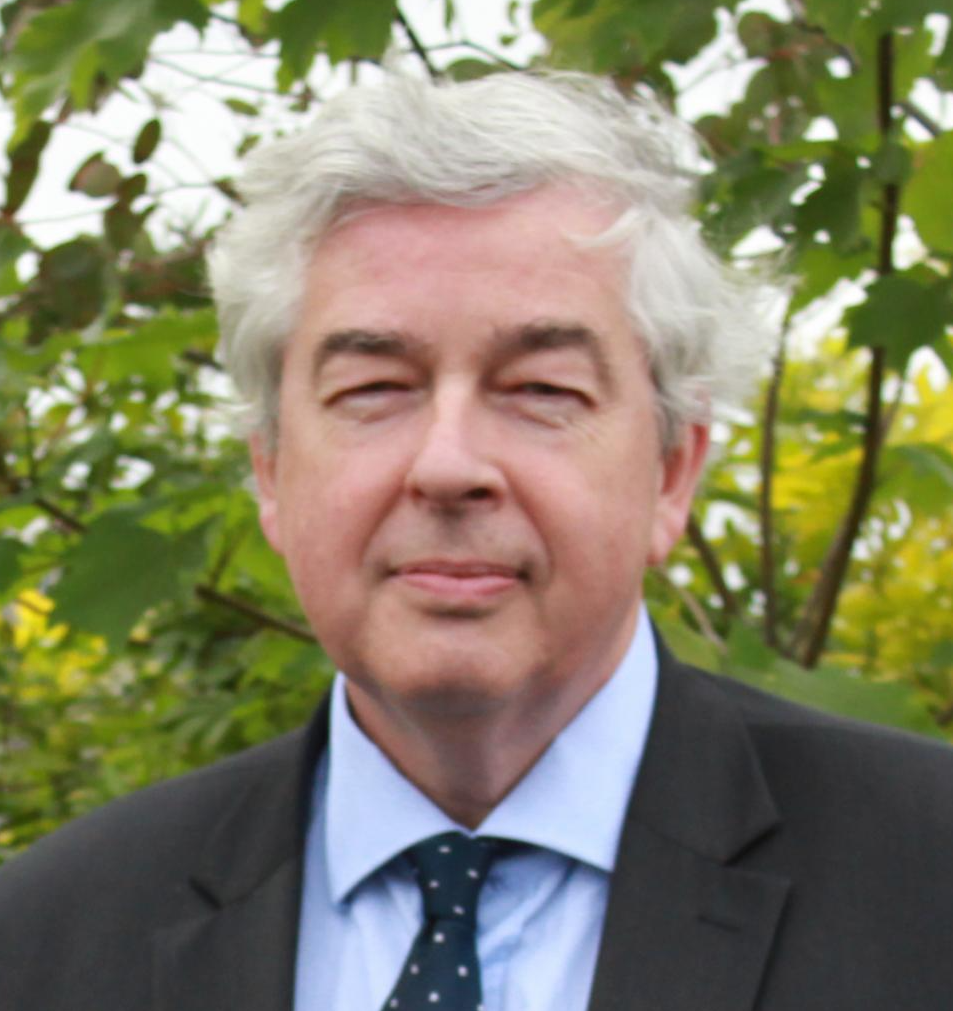 Interview by Theodota Lagouri and Antonino Puglisi
You have coordinated the Horizon 2020 project 'Inventing a Shared Science Diplomacy for Europe'. What has this 4 ½ year multidisciplinary research revealed?
PG: InsSciDE created a community of historians and archaeologists, Science-Technology-Society scholars, political scientists, and communication and training specialists. Together we have illuminated how science diplomacy has taken shape and played out and could develop in Europe. In June 2022 we will hold our concluding conference in Paris at the Sorbonne and UNESCO, with the label of the French Presidency of the European Union. That's when we will present our book of about 30 historical and sociological case studies. These range across 250 years and five thematic areas: heritage, health, security, environment and space. InsSciDE also looked at two cross-cutting themes: power with science diplomacy, and science diplomats themselves
CM: Our cases show how science diplomacy often sprang from the curiosity and ambition of scientist-explorers, or from the pragmatic act of managing transborder crisis, or from actors at all levels angling for a role and the power to address national or common-good objectives. We show how science diplomacy can happen without planning, and how it sometimes runs in parallel with great struggles: to define futures in the image of sociotechnical imaginaries; to compete for primacy in innovation; to defeat neo-colonialism and restore voice.We show how infrastructure such as data systems, or how social media, or how other diplomatic objects such as a research nuclear reactor or a space vehicle are enrolled, with or without success, to channel influence.
All in all our casebook makes for a great read. And our political scientists have collaborated to offer more food for thought and strategies for how Europe can gather this capital of experience and leverage it.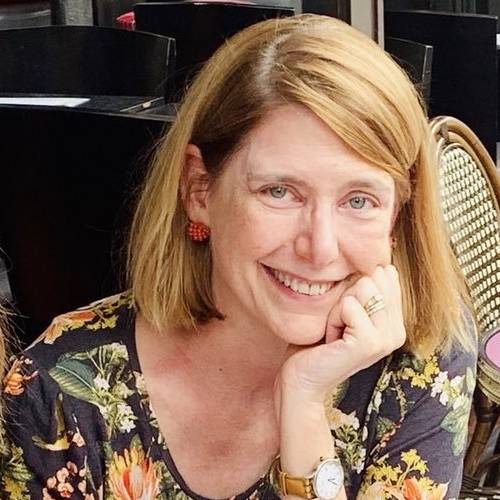 You hosted two editions of the 'Warsaw Science Diplomacy School', hosting scientists and diplomats from Europe and beyond, in which several MCAA members participated.
CM: Yes, our summer schools were the place where we engaged our InsSciDE researchers to teach, interact and debate with early career professionals, to grow more understanding of science diplomacy's subtle diversity, and create a network of thinkers and practitioners. The pandemic obliged us to transform the intensive 5-day June 2020 pilot Warsaw Science Diplomacy School (WSDS) session online and we rose to the challenge – with the fantastic opportunity to include learners from across the globe, selected on the strength of their inspiring essays. We had a team of students clustering around each of four cases, conducting strategic analysis. We had yoga breaks and even danced the Timewarp. In June 2021 we did it again, with four new cases, and meditation to the sound of live flute rather than yoga…. One of WSDS's innovations was to bring senior figures to recount the risk, safety and security dimensions of science diplomacy, which is not always just about cooperation and common goals.
In April 2022, with the money saved by online implementation, we held a face-to-face alumni reunion hosted by our partner European Academy of Diplomacy in Warsaw. Here we had the pride of hearing a dozen WSDS alumni – including some MCAA members – lecture and moderate group discussions to initiate the European Academy of Diplomacy, EAD's Academy of Young Diplomats to science diplomacy. We believe they sparked some vocations amongst the trainees.
Access materials through www.science-diplomacy.eu

If you want a taste of WSDS, several taped lectures are accessible on InsSciDE's YouTube channel. Many more training materials as well as our Issue and Strategy Papers, and even our sister project S4D4C's MOOC, are available via the European Union Science Diplomacy Alliance: https://www.science-diplomacy.eu ("Science Diplomacy Resources" menu).


Visit InsSciDE's highly illustrated casebook, downloadable case-by-case. The cases are structured for teaching and reflection, with takeaways, study questions, and further reading.


See Mays C, Laborie L, Griset P (eds) (2022) Inventing a shared science diplomacy for Europe: Interdisciplinary case studies to think with history. Zenodo. 10.5281/zenodo.6590097


Trace all of InsSciDE's activities on www.insscide.eu
With the experience gained through InsSciDE research and reflection, what are your thoughts today on the challenge to scientific community and diplomatic relations, broken by the war on Ukraine?
CM: The murderous war perpetrated by Russia on the Ukrainian people and territory is abhorrent. Pascal Griset expressed his thoughts on science-diplomacy.eu: and circulated this message to our large community.
Statement by EU SD Alliance Chair Pascal Griset on 25/02/22


The present situation of unjustified aggression against the Ukraine may lead us to doubt the meaning of our actions. How can we invest hour after hour in our research and academic exchanges when war is in Europe? I am writing these few lines to share with you the sense of disarray and my determination to overcome it. Our work, however small it may seem in such a context, is not in vain.


Science diplomacy seems derisory in the face of the brutality and cynicism deployed against our eastern neighbours in the last few days. Many questions arise and discouragement may appear. However, it is precisely in such periods that it is necessary, more than ever, to affirm the strength of dialogue and exchange, the strength of science and cooperation. Believing and continuing remains for our collective the only option, whatever the sadness, the anguish and the feeling of powerlessness that at times can penetrate us.
We linked to the letter denouncing the war signed by Russian scientists and science journalists, in Russian, French and English, and Pascal concluded:
By making our voice heard, InsSciDE and the EU Science Diplomacy Alliance will contribute on their own scale to make our initiatives known, with the hope that women and men of science will be empowered to contribute to a solution to the present tragedy.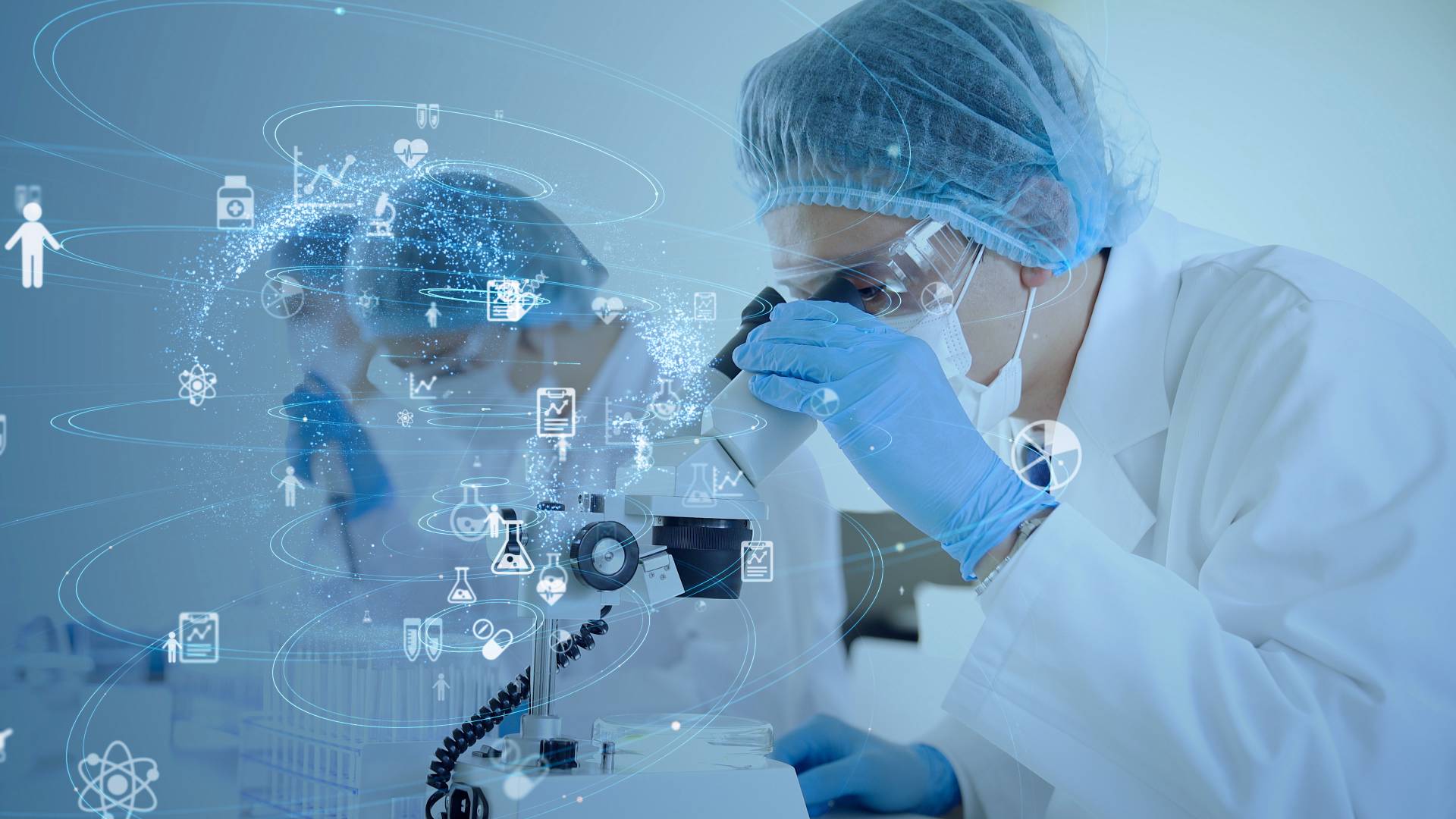 Very early on in the conflict we saw a clear policy distinction that has arisen worldwide. It juxtaposes the preservation of relationships and funding for work with individual scientists, and authoritatively breaking off institutional relations and knowledge transfer with Russia. We've contributed to discussing this with the science diplomacy community, for example in an EU SD Alliance workshop at the SAPEA conference 'Science advice under pressure in April 2022. Our colleague Pierre-Bruno Ruffini wrote an opinion on the potential effects of such sanctions, which appears here on the Alliance website.
Does scientific diplomacy have a role in case of conflict?
PG: Science diplomacy produces its effects in the long term and a priori it's not specifically adapted to respond to emergency situations in a context of armed conflict. It is also necessary to characterise the situation of the European countries with regard to this conflict and to compare it with previous situations. No member of the European Union, and more broadly no European country, is engaged in this conflict as a belligerent. However, these countries, as well as the Union, unanimously consider Russia as the aggressor and support, in a relatively homogeneous way, Ukraine against Russia. A total halt to scientific relations with Russia was not the case, as historiography has shown, in the context of the Cold War. This decision is part of the implementation of sanctions against Russia, which allow European countries, along with the United States, to put pressure on the aggressor without engaging in actions that could lead them to be considered as co-belligerents. Only personal relations with Russian researchers, this perimeter being very delicate to define and implement, remain tolerated. What we do not yet know is to what extent personal links are really active, whether they allow information to be passed on and this kind of invisible link with Russia to be maintained. One of the stakes of scientific diplomacy is indeed to prepare for a future, however improbable and distant it may seem at the moment, which would see Russia and the western countries return to the path of cooperation. It therefore includes an element of discretion that contributes to its effectiveness.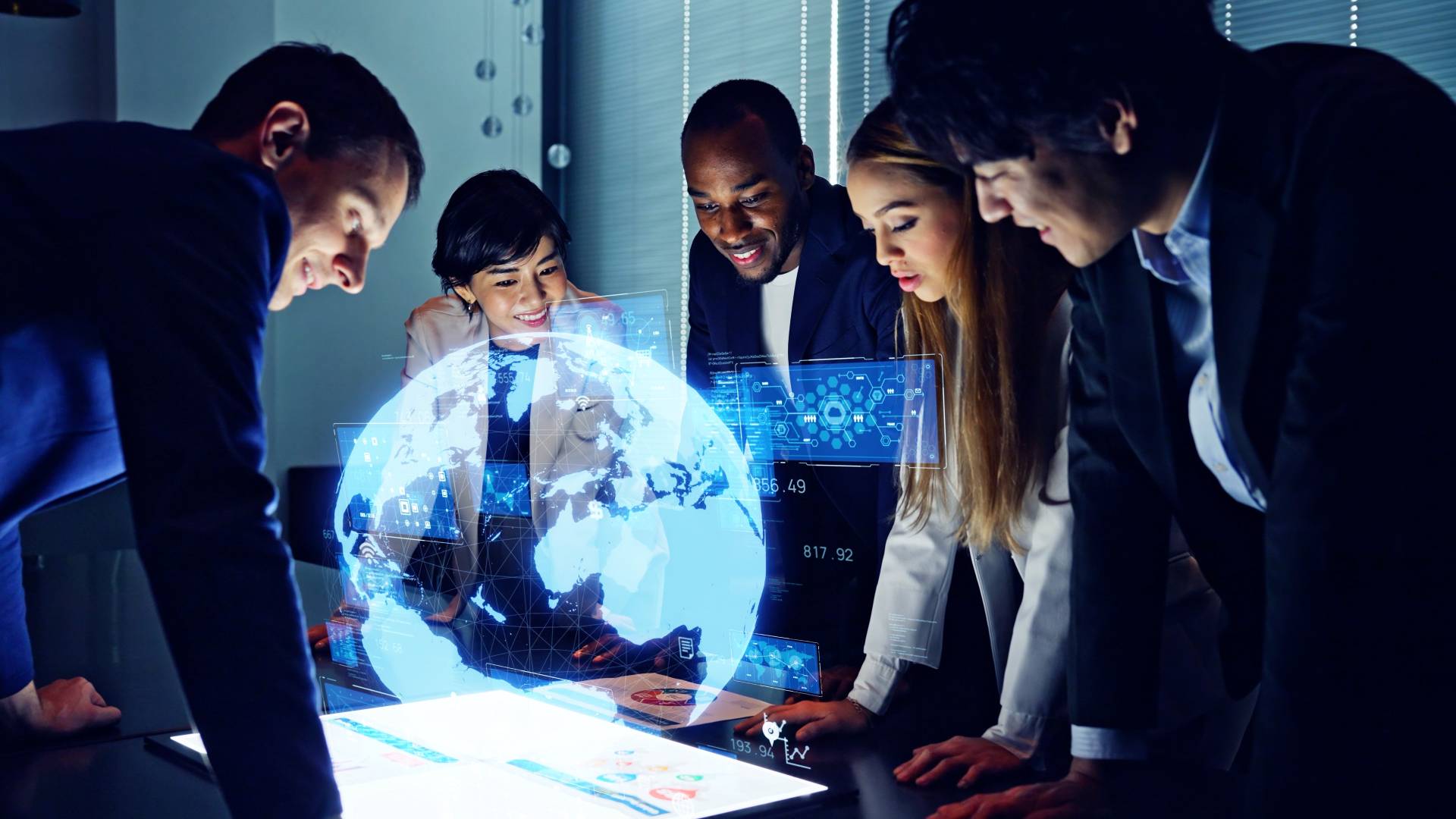 How can the scientific community play a role in helping Ukraine? Is it diplomacy?
PG: The scientific communities are also activein supporting Ukraine. These forms of actionare diverse, to a large extent humanitarian, andconcern in particular the help given to peoplewho have had to flee their country. In additionto the aid offered by the States, specificaid is given to researchers, and especiallyto women researchers since often the menremain to defend their country, so that theycan find safe harbour and a job in the researchorganisations of European countries. An actionof this type signifies that Europe intends toconsider Ukraine as a full partner, able tobring its talents to European research and thatthis hand outstretched is also beneficial forEuropean research, which will thus benefit fromnew skills. In the medium term, this systemshould lead to cooperation with a Ukrainianresearch establishment that is once again fullyreconstructed and active, through encouragingthe return to their country of the temporaryexiles. They will be de facto excellent agentsfor joint initiatives. Their return home willdiminish any risk of 'brain drain' in favour ofwestern Europe. Initiatives to directly supportUkrainian institutions have also multiplied. Thesupport offered to safeguard scientific data, butalso Ukrainian cultural heritage, far from thebombardments, enhances the value of scientificaction by the countries offering their help and isimmediately useful for the Ukrainians.
What specific role can the European Union play?
PG: History invites us to consider not only the relations of European countries with the countries involved in the conflict. During the First World War, the 'War of the Manifestos' underlined the importance of images delivered to third countries. On 3 October 1914 a group of German academics took a stand for the Reich by publishing the 'Manifesto of the 93'. Its authors justified it as a reaction to unjust accusations against Germans. In fact this text denied the legal and moral basis of Allied condemnation of Germany, by denying the violation of neutral Belgium as well as the horrors committed there by the German army. This manifesto was not addressed directly to Germany's enemies but more particularly to third countries that were not involved in the conflict, starting with the United States.
A kind of inverse parallel may be drawn with Europe's communication today. We learn that a unified image, translating the spirit of a shared moral and legal position, is an essential element of public diplomacy. European scientists and academics condemn Russian aggression and the horrors committed against Ukraine and this is fully ratified by European publics. However, we must realistically recognise that public opinion among nonEuropean powers may not share that judgment. Here, importantly, the European Union can defend on the global stage the specificity and sincerity of European action in the context of the war in Ukraine. The EU can coordinate the Member States, promoting a coherent European position towards third countries, and ensuring that any sort of competition among states to emerge with stronger visibility as supporters to Ukraine does not project the image of a very disordered Europe.
CM: In this light, scientific relations and science diplomatic approaches could be among the dimensions to be discussed at European level to settle their coherency. Conducting that exercise now could contribute also in peacetime to forming a united front, where that is appropriate, to defend Europe's interests and values.
Theodota Lagouri
Chair of MCAA Swiss Chapter
Antonino Puglisi
Coordinator of Science & Diplomacy Task Force
of MCAA Policy Working Group